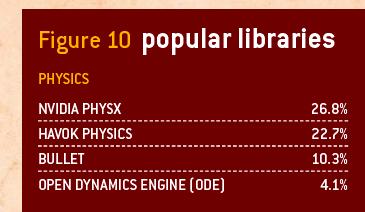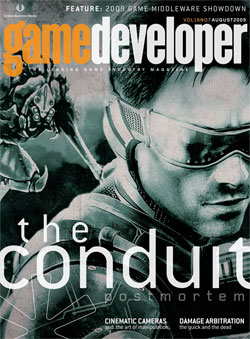 The August 2009 issue of Game Developers Magazine features an article about game middleware, written by Mark Deloura. They surveyed over 100 senior developers of various development houses, mainly working on PC, PlayStation 3 or XBox 360.
According to the article, developers like having access to the full source code. When purchasing a Havok or PhysX license, some of the core algorithmic implementations, such as the core constraint solver or collision detection internals are not exposed. PhysX is rated number 1 at 26.8%, Havok comes 2nd at 22.7%, Bullet third at 10.3% and Open Dynamics Engine fourth at 4.1%.
You can purchase an electronic version of this issue for $3.95 here.