Hello folks!
I noticed that "Impulse applying equation" is incorrect in all Physics Engines and papers
Specially, applying Linier Impulse is incorrect. here the equation :
va2 = va1 + j n / ma
ωa2 = ωa1 + (rap × j n) / Ia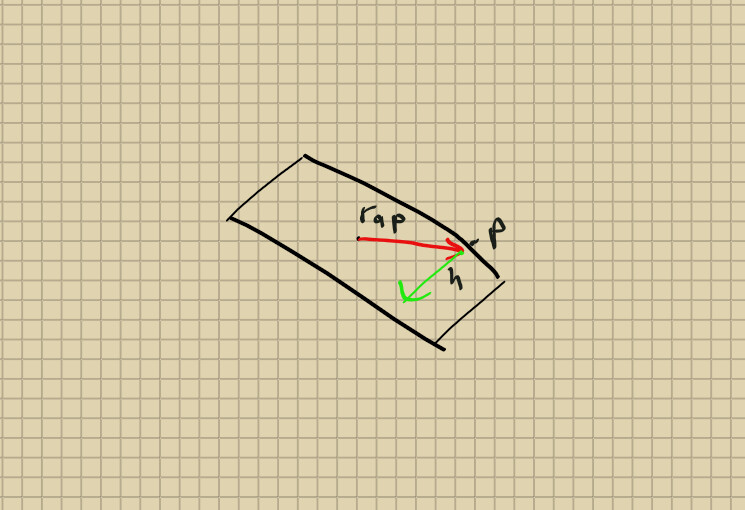 In the Equation above, Linear impulse never considering contact point location, e.g if its close to Center of Mass. And this is completely incorrect. Since force or impulse Vector should be divided with Vector separation rules.
Meanwhile, this equation shows its main incorrect value when an impulse or force vector perpendicular to the collision arm vector. Indeed in this case, Linear Impulse should be zero. but the equation above adds additional impulse to the Linear velocity
Here I proposed my own fixed equation for applying Impulse or Force for a Rigidbody
va2 = va1 + (rap · j n) / ma ----(Dot product of "collision normal" and "collision arm")
ωa2 = ωa1 + (rap × j n) / Ia
Please, let me know what do you think about my proposal ! Because Impulse applying formula is core of the Physics Engine, the incorrect formula totally changes realism of the simulation.